Turn to us when you need a commercial real estate lawyer who will handle your closing in a timely manner.
If you are looking for a reliable and experienced commercial real estate lawyer to handle your closing in the Huntersville, North Carolina area, you have come to the right place. Here at Bright Law, PLLC, we work with investors and new business owners throughout the area to achieve the property purchase that will make a nice addition to their portfolio. We are confident that we can aid in your success by making sure all documents are prepared, executed, and filed with the appropriate officials so that you can move on to the next phase of your plan.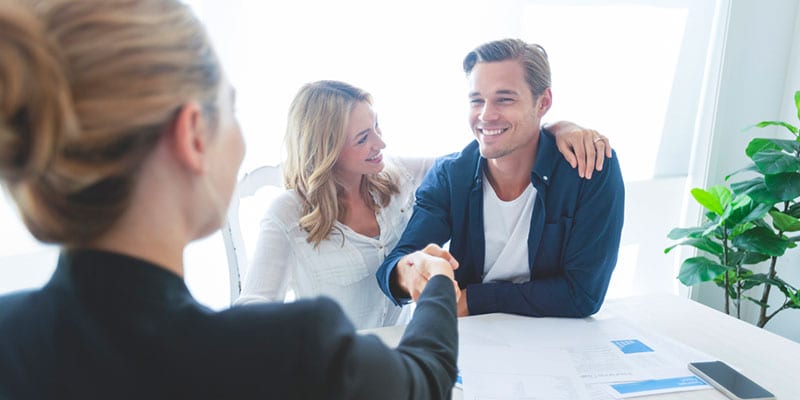 We know that when you are a business person, your time is exceptionally valuable, so we offer mobile commercial real estate services that allow you to close onsite and get right to work on readying the property for your needs. A commercial real estate lawyer brings all the pertinent paperwork and notary capabilities so that your closing can be handled in a timely manner. Our mobile services are included in our fees within many areas and we will let you know what the fee will be if you are located outside of it.
What Will Make Us Your Preferred Commercial Real Estate Lawyer?
At Bright Law, PLLC, we know that every investor in commercial real estate has their own idea about what will fit the bill as their preferred commercial real estate lawyer. Obviously, we won't be the ideal solution for everyone as there's more to it than just having experience with commercial real estate closings. You have to feel comfortable with the firm you choose because there can be a lot riding on a successful commercial transaction. Here are a few traits that we hope you'll consider in your decision as to whether we'll become your preferred commercial real estate lawyer.
Energy. We are not your normal lawyer. If you haven't experienced a commercial real estate lawyer that is full of energy and passionate about what they do, you should consider seeing what a difference it can make in your overall enjoyment of the real estate closing process.
Convenience. We come to you! By offering mobile closing services for both residential and commercial closings, we give you the freedom to use your time for more productive or enjoyable endeavors.
Experience. Real estate law is all we do. We don't continuously shift gears – our real estate hat is the only one we wear so you can be confident of attentiveness to your real estate legal needs.
Connection. We are proud to be a part of the Huntersville, North Carolina area community. By supporting the businesses investing in commercial enterprises, we feel we are more connected and can be a part of making our community even better. You'll see the difference that truly caring about your success makes as we conduct services for you as your commercial real estate lawyer.
If a commercial real estate lawyer that is equipped to assist you throughout your transaction and answer all your questions to get to a favorable result is something that appeals to you, give us a call. We look forward to assisting you with becoming the owner of the property that you'll be happy to add to your portfolio. Contact us today with any questions or to reserve a date and time for your closing.
---
At Bright Law, PLLC, we can help if you are looking for a commercial real estate lawyer in Huntersville, Cornelius, Concord, Belmont, Waxhaw, Davidson, Charlotte, Mooresville, Denver, or Lake Norman, North Carolina. We serve Mecklenburg, Iredell, Cabarrus, Lincoln, Catawba, Gaston, Union, and Rowan Counties.