Choose us as your commercial real estate lawyer.
When you need a lawyer for a real estate transaction, you need someone who is reliable, knowledgeable, and experienced. These are the exact attributes that describe us at Bright Law, PLLC, and we encourage you to let us become your new commercial real estate law professional.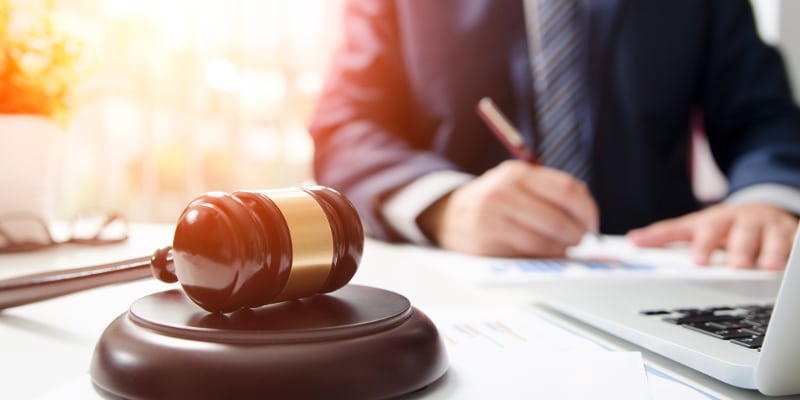 Commercial real estate law differs from residential real estate law in a number of ways. We are extremely knowledgeable about these differences and are prepared to provide you with an unparalleled level of experience as your lawyer. We will put our knowledge of commercial real estate law to work for you, providing superior service and applying our experience to your transaction. Our goal is to exceed your expectations and convince you to keep turning to us whenever you need help with any aspect of purchasing or selling a commercial property.
Great choice for anyone looking to close a real estate transaction.
"The team at Bright Law, PLLC did a phenomenal job facilitating my assignment sale and were a pleasure to work with. Great choice for anyone looking to close a real estate transaction, and I am thrilled to have a new go-to contact in the Mecklenburg area."
★★★★★ Aaron B.
Schedule your closing today!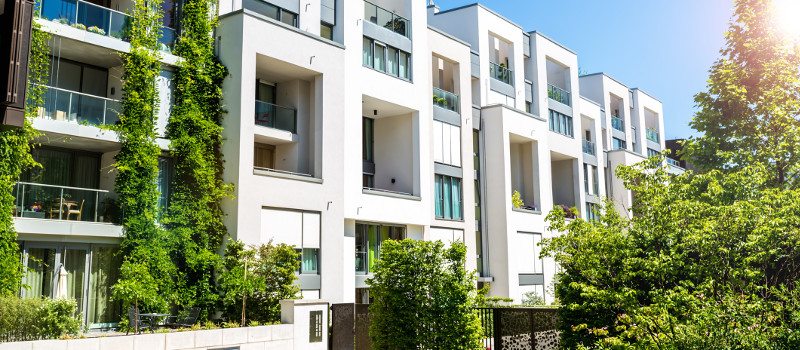 Real Estate Law
Our services are designed to make the real estate law process a complete success for each of our clients.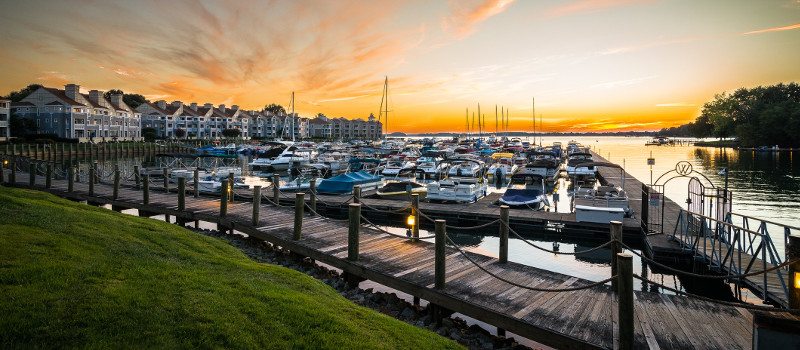 Residential Real Estate
We have many years of experience providing our clients with the best possible residential real estate buying and selling experience in the Lake Norman area.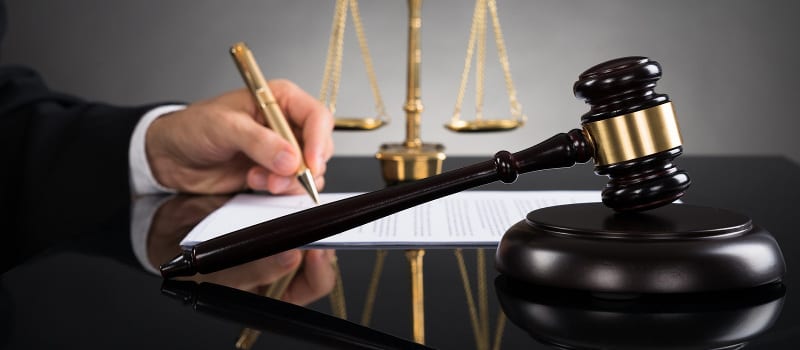 Lawyer
We understand that having a knowledgeable and efficient lawyer to provide closing services can make your entire transaction go more smoothly.
Schedule your closing today!
Why Choose Bright Law, PLLC?
You will be met with friendly people who truly want you to succeed in your real estate endeavors at Bright Law, PLLC. Whether you are a first-time home buyer, a seasoned veteran to the home buying process, or an avid investor, we have the systems and people in place to ensure your closing process will be smooth.
Find out why people choose us as their real estate law professionals.
Great attorney! Very knowledgeable and trustworthy.
StaceyAnne Hartberger Cadena
13:40 26 Sep 23
I have bought/sold a few times in the last few years and while my interaction with Bright Law has only just begun as the closing date is a month away, so far Bright Law has impressed me very much with their responsiveness and ability to think creatively. I highly recommend them and will definitely use them in the future. My only wish is they did more than just real estate!Update: After writing the above review and having a second transaction with BrightLaw, I believe I over rated them. While I still think they are ok if the real estate transaction is straightforward, I would definitely hesitate to use them again. There were two minor errors in both transactions which were easily resolved. The main issue I had is that I felt they are too quick to accept any "charge" without question and happy to pass it along during the transaction. I want my lawyer to "mean" and perhaps they are just too nice...hard to say.
Jody Campbell
11:18 04 Jul 23
Straightforward, no fuss closing. No hidden extra costs. Services as advertised and easy to get in touch with them. Attorney available to discuss any questions. Mobile closing was easy!
Bright Law is always great to work with. They are on the ball and always guarantee a smooth closing.
Melissa Zimmerman Charlotte,NC
13:52 31 Mar 23
Brett Lyle's one of the best Realtors I've ever seen explain stuff to you so you have not confused and they're just a really good place if you need to sell home
Trusty Stream
20:55 21 Mar 23
They've been amazing to work with! Answers the phone, responds to emails. An overall pleasure to work with
At Home In The Carolinas
18:11 10 Mar 23
Bright Law did an excellent job with my buyer's closing. Office bright and cheery for the holidays. Answered all questions thourghly
Lorie Stadick
22:50 21 Dec 22
Smooth closing, very quick and competent communication and updates throughout the transaction. Highly recommend them for any real estate closings in the Charlotte area.
Kent Spurling
21:05 21 Oct 22
I'd give them more stars if I could. I used their services recently to close on a land purchase and they were fantastic to work with. You can do everything with them electronically through their portal and they are incredibly responsive, sometimes even within a few minutes. They communicate clearly, keep all documents organized and you sign everything electronically so no more printing, signing, scanning. Thank you for making my closing so easy and stress free!
Katie Carpenter
20:24 13 Oct 22
As an agent I appreciate how professional and responsive Trey & his team are! This team works endlessly to make sure that the transaction is as smooth as possible.
Forever Home Carolina
15:51 26 Jun 22
Couldn't have asked for a better experience!
Blake Brennan
02:15 16 Apr 22
We just bought a house and used Ckezepis & Bright Law as our closing attorney. Trey and Myles were great to work with and made the closing process a breeze. If you are buying or selling a house in North Carolina, I highly recommend working with their team!
Tyler Berger
14:37 12 Apr 22
Used them on the recommendation of my buyer's agent, Renee Hornor, to close on the purchase of a home. Thorough and responsive, smoothest closing transaction I have had in North Carolina.
We used Ckezepis to close on the refinance of our house and they were wonderful. They came to our house to sign all of the needed documents, which was so convenient. On top of that, when it was noticed a document that needed to be signed had not been and my husband and I were unable to get up to the office in time for our wire date to stay the same, they were willing to come out to our house again for a simple and quick signature. Trey was professional, respectful, and overall great to work with. The whole team emailed back so quickly when we had any questions through the process. Highly recommend!
Tommy Sanders
16:12 30 Oct 21
Excellent service and they are fast
James Dickinson
21:47 21 Jul 21
Nice people, smooth closing process.
Jonah Bernhard
17:41 20 May 21
Amazing resource for all things real estate and one of my go tos for closings!
Liz Koelling, Realtor
14:43 10 May 21
Their online portal makes communication easy and effective. Mobile closings are convenient and separate Justin and his team from all other closing attorneys! As a realtor I highly recommend them to all of my clients!
Will Sheppard
18:50 31 Mar 21
Greta experience working with this law firm. They were always so responsive and I love this office location. Our team (high performance real estate advisors) has always had a great experience with Ckezepis.
Justin and his team worked hard to make sure our transaction and all its changes were quickly and professionally handled. Very impressed with them. Thanks all! We'll use you again!
Amy Claflin
18:15 23 Sep 20
Great Law firm. Helped me sell and buy a new home...... thx
Most fast & convenient closings in town!
Scott Snider
19:39 28 Aug 20
Justin and the team at Ckezepis Law did a phenomenal job facilitating my assignment sale and were a pleasure to work with. Great choice for anyone looking to close a real estate transaction and I am thrilled to have a new go-to contact in the Mecklenburg area.
Aaron Byrne
00:02 25 Jul 20
Very efficient home closing. All the paper work was ready and we were in and out.
Larry Gray
16:43 27 Apr 20
Best things about them: Consistent communication and personal attention...these are thing that are important to me as a real estate investor who has done repeated closings with Justin. The paralegals are nice, knowledgable, and return calls/email promptly.
Rochelle Fen
23:01 23 Feb 20
Ckezepis Law Firm has truly been a pleasure to work with repeatedly on real estate transactions. Whether the closings have taken place at their office or in their mobile van, staff and Justin have been true professionals, very punctual with communication and follow up, and extremely accommodating with clients' schedules and last minute changes. Highly recommend them to others and will continue to use them for future closings.
Jennifer Clark
14:57 14 Aug 19
This was my third time at a closing desk and I must say it definitely was the Charm. Not only was it in a Nice Area but the staff was totally down to earth while constantly maintaining a very high level of proffesional . I was made to feel very relaxed while conducting business and any questions I had big or small we're explained in great detailI would highly recommend this Firm to anyone who is in need of the services they offer and provide.
calvin greene
14:08 09 Jan 19
Justin and his staff are some of the best in the business. As a Realtor, I have the opportunity to work with many different closing attorneys. I have used Justin for several of my transactions including my personal home purchase. They are timely, knowledgeable, and very efficient. They make closing convenient as well, with the option to come to you. The closing process can be a trying and emotional one, but they put the satisfaction of their clients in the forefront of their minds while still abiding the laws they are bound to. Justin and his paralegals are very quick to answer any question you or your client may have and help put any concerns at ease. There are not many firms that you get to speak with the actual attorney vs. just the paralegals but Justin makes sure to interact with his clients as well. Justin, as a former agent and son of one of the most successful in the area has a different insight that most other in the business and it proves to be very helpful to every party involved. Every transaction is different and they've always kept myself and my clients very happy. I highly recommend Ckezepis Law to anyone looking for a quality closing attorney.
Ali Fournier
17:53 07 Jan 19
I have worked with Ckezepis Law a couple of times. They are knowledgeable, flexible, and very focused on taking care of our mutual clients. They will schedule the closings at the realtors office, sellers home, or where ever the clients prefer.
Susan Combs
18:14 06 Jan 19
Justin and his team are excellent. The communication portal makes the process run so smoothly. I was always kept up to date with the process and Justin was only a phone call or an email away if I had any queries. Justin has closed 2 deals for me and has gone out of his way to help us
Shannon Rawlins
10:23 05 Jan 19
Great experience buying my first home. They were very efficient and made everything easy for me!
Kristen Curan
14:47 04 Jan 19
I couldn't be more satisfied with the services that Justin and his team have provided my family and I. Justin is knowledgeable and courteous and his team is very helpful and responsive. I'll be continuing to work with Ckezepis Law for many years to come!
Justin Lincoln
14:35 04 Jan 19
Justin has been great for our company. He is available to handle the most simple or complicated transactions and is extremely responsive to us. We recommend this firm highly.
Working with Justin and his team has always been an excellent experience. His staff is on top of everything - their communication portal makes getting documents to them easy. I closed a few with him well over a year ago - but in 2018 we used them on many of our closings. Justin is great about answering questions that may come up along the way during the transaction as well! Would highly recommend Ckezepis Law to close your real estate transactions.
Mary Stevenson
14:53 03 Jan 19
I've been a real estate agent for 13 years and Ckezepis Law has exceeded my expectations like no other closing attorney in the greater Charlotte area. They deliver excellent customer service, organized filing and on-time closings. Call Justin now....
Thomas Watson
14:28 03 Jan 19
Schedule your closing today!
You'll love our mobile closing services!
We serve the Huntersville, North Carolina community, and we are eager to help you with your upcoming transaction. Our team is adaptable, and we can alter our approach as your transaction moves forward. This flexibility is why so many people trust us with their commercial real estate transactions, and why we are preferred closing attorney in our area.
The next time you need a professional to answer your questions about commercial real estate law, consult on a transaction, or help with closing, we are the ones to call. Contact us today to discuss our commercial real estate services in further detail.
---
At Bright Law, PLLC, we can help with commercial real estate law in Huntersville, Cornelius, Concord, Belmont, Waxhaw, Davidson, Charlotte, Mooresville, Denver, or Lake Norman, North Carolina. We serve Mecklenburg, Iredell, Cabarrus, Lincoln, Catawba, Gaston, Union, and Rowan Counties.