Real estate law is always changing, but with Bright Law, PLLC, you don't need to worry about your real estate transactions– past or present!
When you are thinking of developing a section of land for residential purposes here in Charlotte, North Carolina, you want someone who knows real estate law in order to ensure the best results for you. Here at Bright Law, PLLC, we would love to help you get the best results from your real estate deals.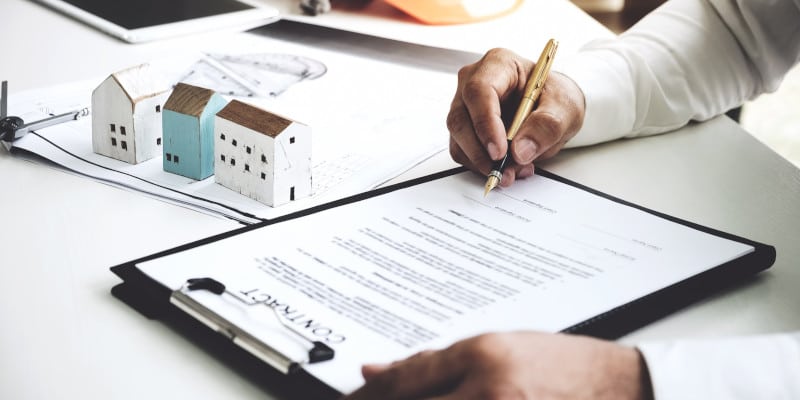 Going through the home buying process is stressful for anyone, no matter how many homes you have purchased in your lifetime. The sheer amount of paperwork is reason enough to insist on a real estate lawyer from Bright Law, PLLC. The home buying process and real estate law are ever-changing and evolving. This means you need someone on your side who is continually keeping abreast of all the new real estate laws, regulations, and procedures. By hiring Bright Law, PLLC, you are ensuring that your real estate transactions will not only be legally sound, but smoother and less stressful as well.
You'll enjoy working with Bright Law, PLLC because of the different environment we bring to the table. Rather than a stifling office, we spend much of our time helping clients on-site with our mobile residential real estate office. Instead of being intimidating, dry and humorless, we prefer to be friendly, personable, and passionate about our work. No matter how often you need the assistance of Bright Law, PLLC to navigate real estate law, we are here to help!
Choosing a lawyer is an important step in the real estate buying or selling process.
They deliver excellent customer service.
"I've been a real estate agent for 13 years, and Bright Law, PLLC has exceeded my expectations like no other closing attorney in the greater Charlotte area. They deliver excellent customer service, organized filing and on-time closings. Call them now..."
★★★★★ Thomas Watson
If you have questions about real estate law in your area of Charlotte, we would love to be of assistance.
---
At Bright Law, PLLC, we can help with real estate law in Huntersville, Cornelius, Concord, Belmont, Waxhaw, Davidson, Charlotte, Mooresville, Denver, or Lake Norman, North Carolina. We serve Mecklenburg, Iredell, Cabarrus, Lincoln, Catawba, Gaston, Union, and Rowan Counties.
Similar Services We Offer: