Not all real estate transactions end in the mutually beneficial transfer of property from the seller to the buyer. Any number of things can lead one party or the other to need to terminate the contract. The thing to remember, however, is it isn't like getting to the checkout lane of the grocery store and deciding against purchasing a head of lettuce and handing it back to the cashier to put back on the shelf. You have entered into a contract that has set rights and obligations, so you have to have a reason for termination that complies with the right to terminate as outlined in the contract. In addition, you have to handle the termination with the appropriate written documentation.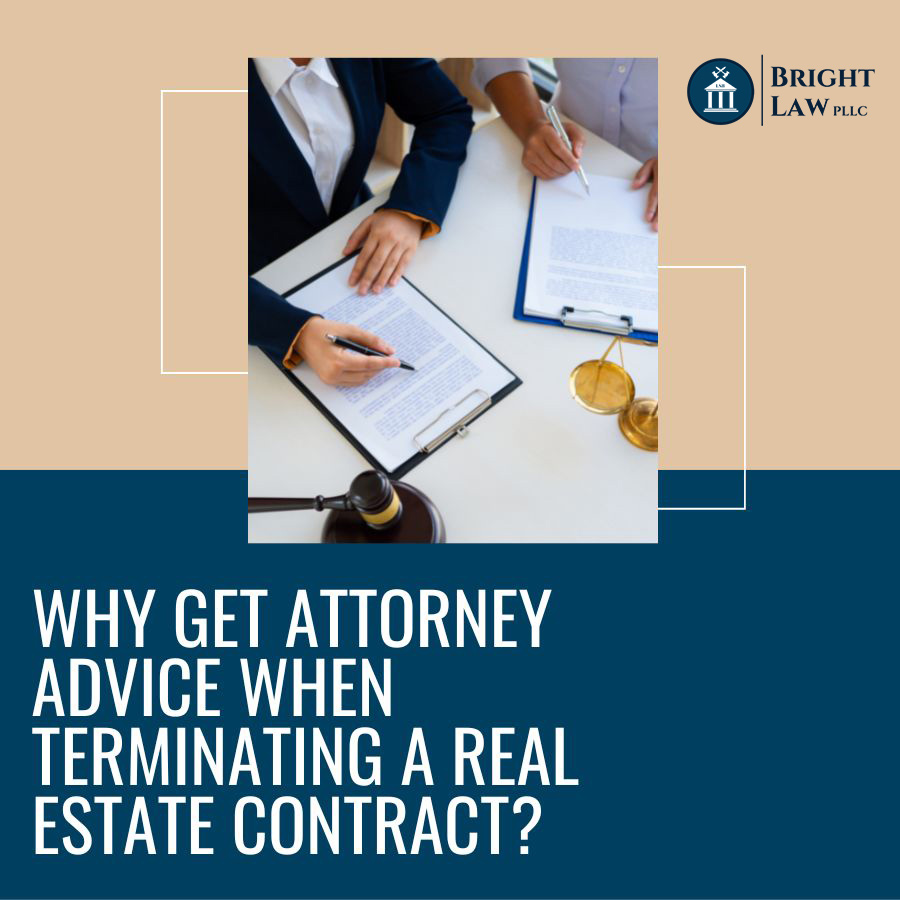 Not following through on the contract when you don't have a valid reason or not presenting the right document could put you in a difficult situation. That is why you should consult an attorney prior to signing a contract and if you need to know your rights regarding termination. The attorney has experience as to which specific form to use based on who is terminating the contract and whether the earnest money deposit is to be released or not.
If you need an attorney to assist you with your real estate transaction, including going over all documentation needed to have a successful closing or to terminate a contract, reach out to us at Bright Law, PLLC. We have the real estate law experience you need to protect your interests. We are also a mobile closing attorney which means we'll come to you, so you don't have to come to our Huntersville, North Carolina office to complete your closing documents. Don't expect that terminating a contract is as simple as tearing it up, as that isn't the case with a real estate contract. Call today to learn more.