Buying a selling residential real estate isn't always the easiest process, but when it is all said and done, you get to put the "sold" sticker on the sign in the yard and walk away with a check or with some keys to your new property! If you are going to be going through residential closings soon, we here at Bright Law, PLLC recommend that you bring some of the following things to the closing process.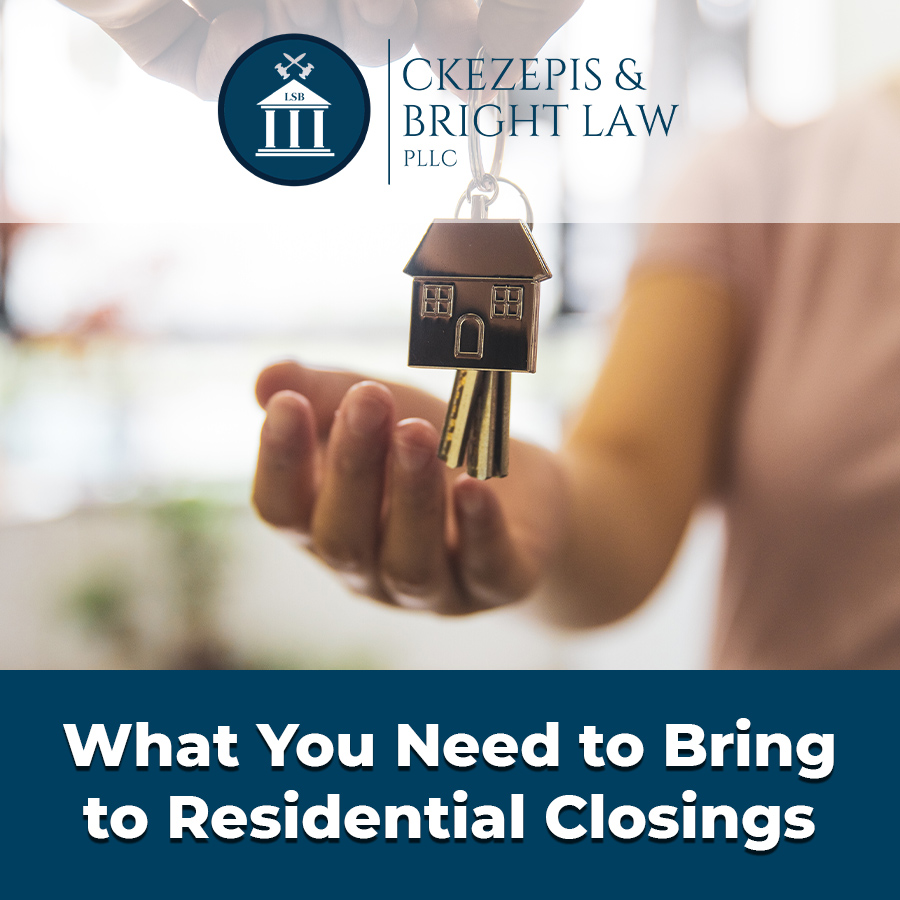 As the Seller– When you are the seller, you need to bring more things as a general rule than the buyer! After all the showings and negotiating, you'll want to bring things like the remote controls to your garage door, any codes (or instructions on how to change them) to things like doors or garage doors, and perhaps the most important thing, the keys. Things like warranties should also be considered or receipts of repairs that the buyer required to have done before going forward with the purchase. Additionally, you'll want to bring some kind of government identification, maybe even two different forms.
As the Buyer– As the buyer you will need to bring several different things, but perhaps the most important thing you'll need to bring besides your government identification is patience because of the sheer amount of paperwork that you are about to sign! Additionally, you will also need to bring your cashier's check for the purchase price of the home.
If you have questions about the residential closings process, give us a call today here at Bright Law, PLLC to learn more about the process and what you are responsible to bring on the big day.