Here at Bright Law, PLLC, we want to help make buying or selling your home as easy as possible, which is why we always recommend working with a reliable real estate lawyer. However, we understand that it can be difficult to know when you've found the right lawyer for your needs, so in this article, we'll be going over a few essential qualities to look for before deciding who to work with.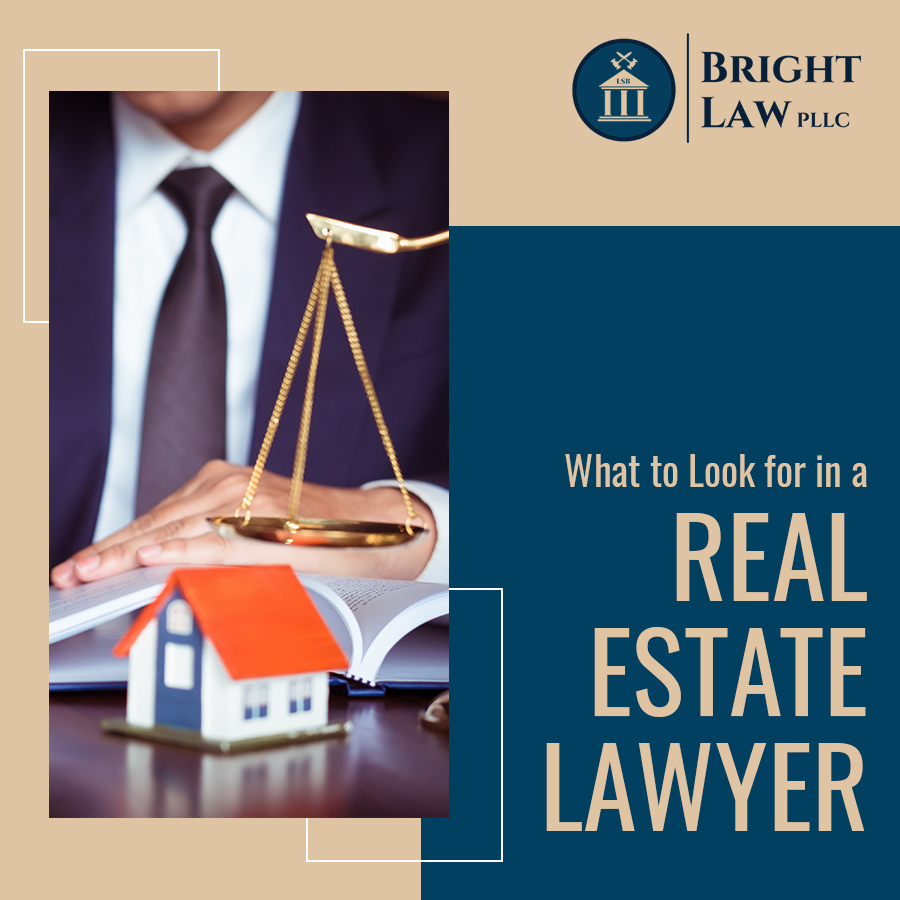 Focused on Real Estate. When choosing a real estate lawyer, we at Bright Law, PLLC, strongly recommend choosing a firm that makes this field their primary focus. There are many lawyers who list real estate as one of the services they offer, but that doesn't mean they have the knowledge and skills you need. Working with a firm who focuses on real estate will ensure you don't get lost among court cases or other types of legal proceedings.
Experience. Another thing to look for when choosing a real estate lawyer is experience. You want someone who is familiar with all aspects of real estate law and can confidently guide you through all the necessary proceedings. You can rest assured you are in good hands if you work with us.
Conscientiousness. The last quality that we at Bright Law, PLLC recommend looking for in a real estate lawyer is conscientiousness. This means that you should choose a lawyer who prioritizes your needs and always keeps you in the loop about the latest developments in the buying or selling process.