Here at Bright Law, PLLC, we want to help you do what's best for your business, and that includes helping you find the best location or facility for your operation. If you are trying to move to a new location or open a second branch of your business, you'll need the help of a commercial real estate attorney to secure the property you need. To help you choose the right team for the job, in this article, we'll be going over some key things to look for in a commercial real estate lawyer.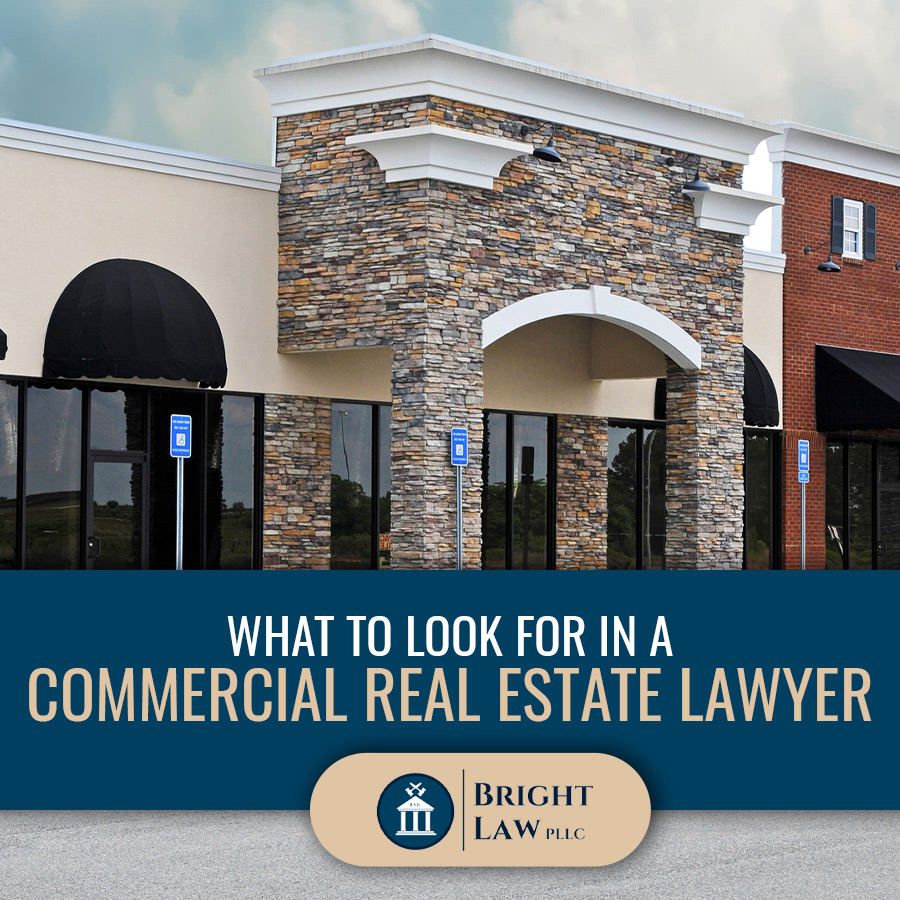 Experience- First, we recommend looking for a commercial real estate lawyer who has experience in the type of property you need, and who is familiar with your area of choice. For instance, if you need a new location for your industrial plant, you shouldn't choose a lawyer who works primarily on office properties.
References- Next, when choosing a commercial real estate lawyer, you should always ask to see references from their past clients. Any reputable lawyer will have a list of clients available upon request, and you can then contact these former customers to ask them directly about their experiences with the firm. If a candidate hesitates to provide this information, it's a sign that something is wrong, and we recommend that you move on.
Budget- Lastly, we recommend discussing your budget with each candidate before you make your final decision on which commercial real estate lawyer to hire. Our team understands that while you want the best for your business, you also don't want to break the bank, and we are happy to discuss pricing with you so that you can make the right choice for your needs.