One month ago, I was hired as a waitress. Since it was my first paid job, I wanted to impress my manager and make a positive impact on our chain's company culture. While there was a steep learning curve, once I memorized the menu, I settled into a daily routine. Now, I feel unbothered walking through the kitchen as I interact with the cooks and at ease as I navigate the computer systems and do my side work. One element I will never be prepared for though, is the people. And in the service industry, "The customer is king."
Since I am also working as an intern for a law firm, my summer has been very customer focused. My jobs taught me that being in the service industry is about prioritizing the customer. They pay for a service, and it is our job to carry it out in the most efficient and enjoyable way possible. While I definitely have a versatile range of customers at the restaurant, and what feels like a lifetime of memorable stories, I see that the loudest voices are seldom the most popular, but they can make a huge impact. This is a universal concept that affects reputation, brand, and online presence of all businesses.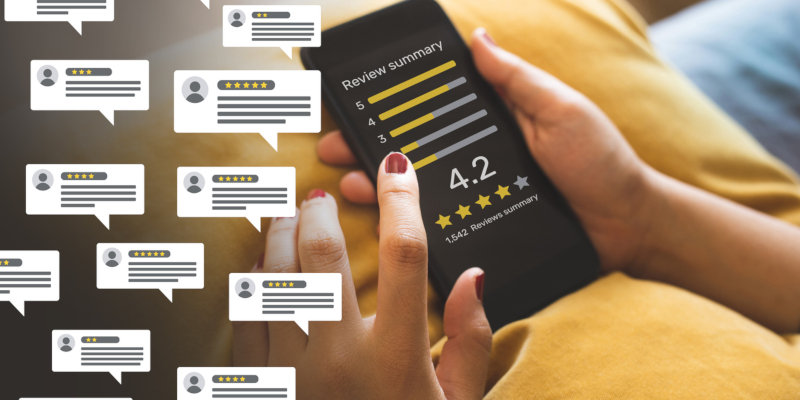 Last Friday, for example, I was covering four different tables. After I gave one table the bill, they kindly said, "You did an AMAZING job. Thank you so much" I beamed with joy, happy my service surpassed their expectations. Even the next two tables either left great tips or kind words on the receipt. The last table, however, was full of complaints. With five adults and two nonstop babbling children, they were quick to complain and ended up sending back two of their entrees for reasons still unbeknownst to me.
In their eyes, I was single-handedly responsible for everything supposedly going wrong and I deserved to know. I was lectured, talked down to, and even ridiculed for things out of my control. But as a part of the service industry, I knew to stay quiet. I eventually got them out and profusely apologized to surrounding tables. People saw the chaos-induced mess but respected my dedication to being kind, courteous, and customer oriented. My goal was to uphold my restaurant's quality and kind reputation. A company's reputation is an invaluable asset that drives sales and dictates success. Real estate law firms are no exception.
According to a 2020 study, 90% of people take the time to read online reviews before visiting a business, and positive reviews make 73% of consumers trust a local business more. In our technology-driven society, the internet fuels sales. Reviews and word of mouth have more power than any advertisement. Everyone has customer testimonials and widespread marketing, but people don't care about that. Customers don't want a potentially biased and inaccurate review of a company. 
Since law firms are in the business of people, that's exactly what other people want to see. Humans are naturally reluctant and apprehensive to blindly commit to any business. Maybe we've all been scammed by too many "Nigerian-prince-style" emails or even been wildly disappointed by a service we paid for. We want to know that our request can be completed.
While I may not directly work with clients, I observe attorneys who interact with customers daily. At Bright Law, PLLC, we focus on managing expectations, so people realistically understand the timeframe and quality of the service they paid for. Our website provides straightforward instructions, and we are known for our clear and quick communication. Our transparency puts more anxious clients at ease, and even the online portal makes customers feel involved in the settlement process. When I shadow the attorneys, we also make a point to make clients feel open to ask any questions they have. Even if there is confusion or misplaced frustration, the attorneys remain neutral and do their best to diffuse the situation and find how to make the client happy.
In the end, garnering a good reputation is a two-way street. It's more similar to a give-and-take relationship than a one-time transaction. If both parties take the time to actively listen and do their job, building a reputable name for your brand will be the least of your worries.