To better promote affordable, sustainable homeownership and make it more accessible to first-time homeowners, the Federal Housing Administration (FHA) recently issued a groundbreaking rule that affects the new condominium approval process. This new policy, which was designed to respond to market conditions, revises the Condominium Approval section of the Single Family Housing Policy Handbook. It states that even if a condominium project is not FHA-approved as a whole, individual condominium units are still eligible for mortgage insurance through this agency. Here are some additional details about this change:
This new policy will go into effect October 15, 2019.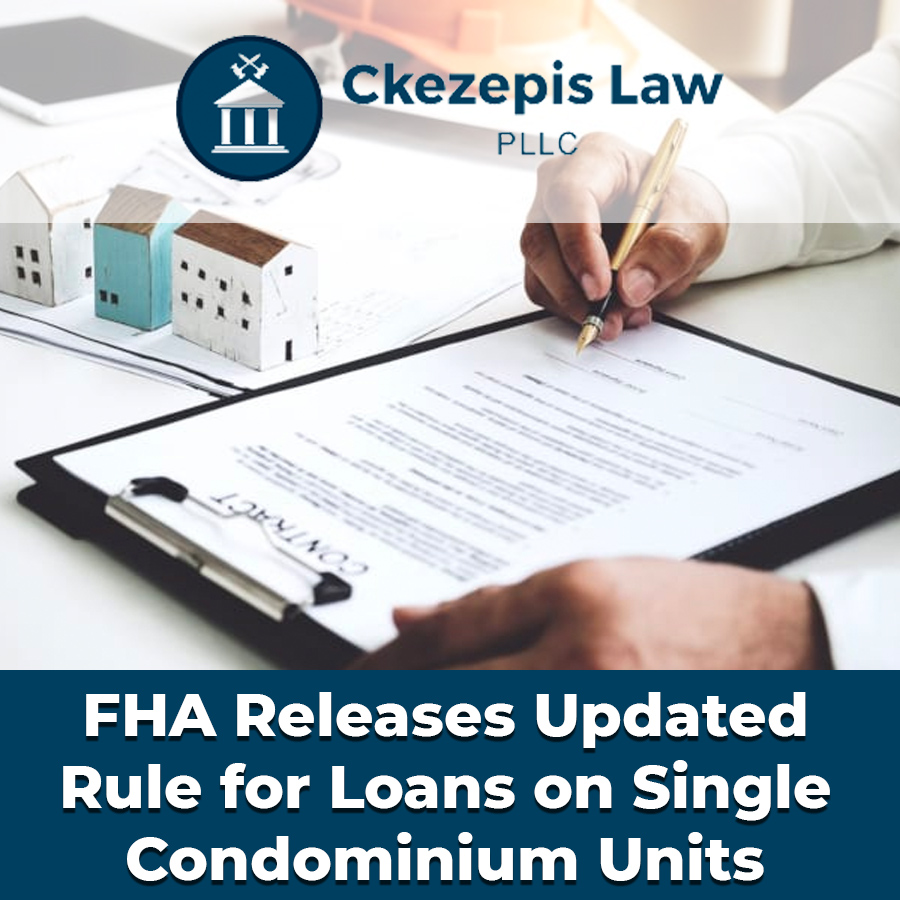 This policy change is just one aspect of a broader administrative objective to minimize regulatory barriers that could prevent affordable homeownership opportunities.
 The new rule makes it easier for singular condominium units to become eligible for financing insured through the FHA and prompts the creation of a new single-unit approval process.
You may be eligible for single-unit approval if your condo meets the following conditions:
The individual condominium unit is located within a completed project that is not currently approved by the FHA.
No more than 10 percent of individual condo units are FHA-insured within a project that has 10 or more units.
Within projects that have fewer than 10 units, no more than two are FHA insured.
This new change to FHA insurance regulations will create positive opportunities for first-time buyers, as 84 percent of FHA-insured condo buyers have never bought a home before. Additionally, as a result of this new policy change, approximately 20,000 to 60,000 condominium units may now become eligible for FHA-insured financing on an annual basis.
Do you have questions about this FHA policy change and how it affects you as a first-time or subsequent homebuyer? Contact us at Bright Law, PLLC today!