Whether you are buying your very first home or you've done so a few times in your life so far, it is normal to have questions about the process, especially how residential closings work. Here are a few frequently asked questions that can help clear up some misconceptions and make your closing go as smoothly as possible.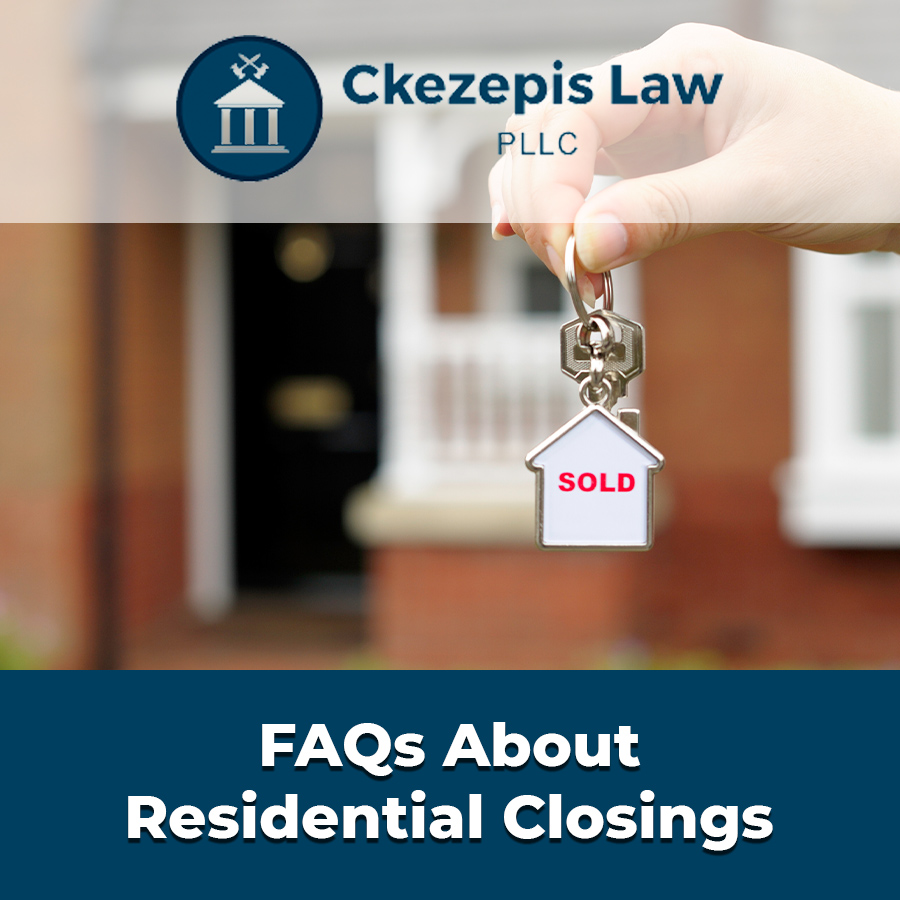 Do I need to bring cash to residential closings?
Your attorney is unlikely to accept cash. You will be advised ahead of time of any funds you need to send to the closing attorney via wire transfer. If your purchase is 100% funded by a mortgage, you may not need to bring any funds at all.
Do I need to bring my photo ID to residential closings?
Yes, any legal activity requires you to have a government issued form of identification with you. Many of the documents you will be signing will need notarizing and the notary must verify your identity to do so.
When should my homeowner's insurance coverage begin?
Your lender will expect the home to be covered before they will fund the transaction, so it is important you tell your insurance agent that you need coverage to begin at 12:00AM the day of closing so that you are covered the entire day of closing. This is the case regardless of the time of day that your closing is scheduled for.
When should I have the utilities at the new home started?
The typical arrangement is for the seller to keep the utilities on until the day of closing so that you can perform the walk-through effectively that day or the day before. You should be sure to have this conversation so there isn't a gap in power that could cause a problem, such as frozen pipes in the winter because the heat was turned off too early.
Will my real estate agent be at the closing?
It is not necessary for the real estate agent to be at residential closings, but many do try to do so. Of course, if you arrange for a mobile closing or at a time that doesn't fit their schedule, they might not be in a position to join you and that is perfectly fine as the closing agent will be certain to disperse the commission funds to their broker later.
Here at Bright Law, PLLC, we are always happy to answer any questions you might have about residential closings and our services for making yours successful. We always remain in communication about anything you need to know and provide a full list of anything you need to bring to closing. We can also come to wherever you would like to hold the closing if coming to our office poses a problem. Call today to learn more.