Here at Bright Law, PLLC, we understand that selling your home can be a strenuous undertaking. There's a lot riding on the outcome of this process, and the longer it takes to seal the deal, the more frayed your nerves can become. Our team wants to help you make the home selling process as easy as possible, so in this article we'll be going over three tips to make that happen.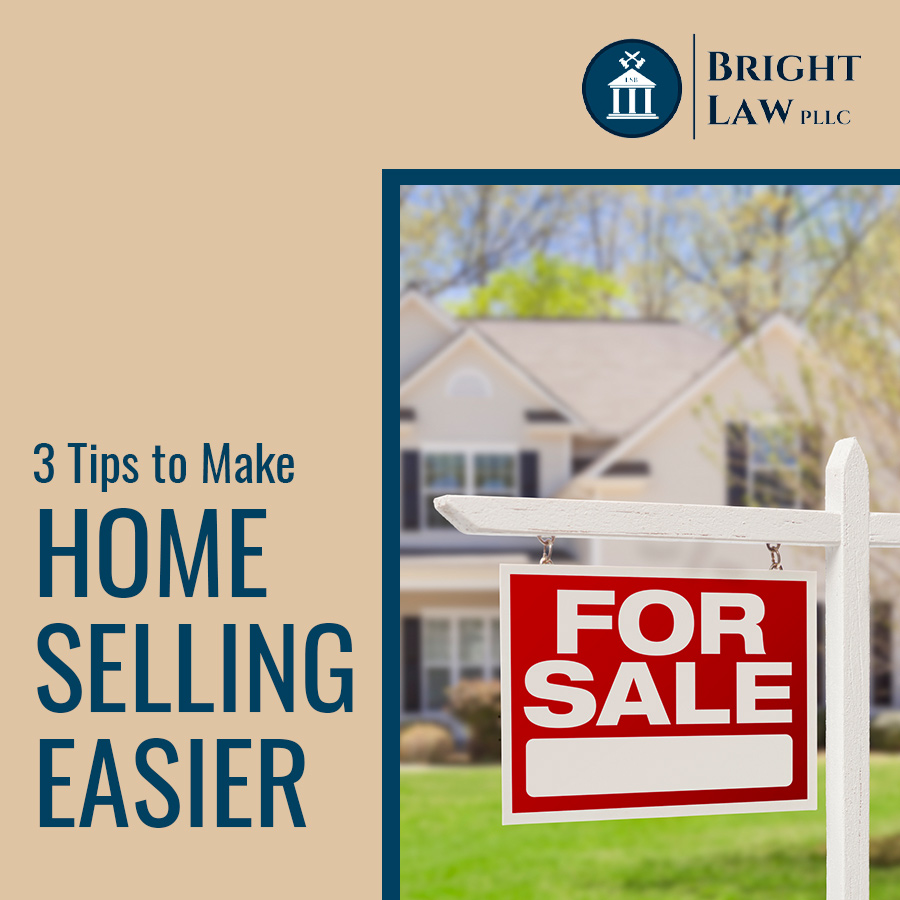 Clear Out Clutter. In the home selling process, one of the first things you should do is to eliminate any clutter. This includes throwing out old bills and magazines, getting rid of junk you don't need anymore, and even putting some of your furniture in storage. Clearing out clutter makes your space feel bigger, which will appeal to buyers. In particular, we at Bright Law, PLLC recommend rearranging your closets to make them look as spacious as possible.
Think Like a Buyer. When preparing for the home selling process, our team at Bright Law, PLLC recommends looking at your home the way you'd examine a house you are thinking about buying. After you declutter, you should go further and do a complete deep clean, tending to even the smallest details like your fan blades and tile grout. You'd expect a home you're viewing to be immaculate, so you should make sure that your home is, too.
Set the Scene. Our last tip for making the home selling process easier is to do a little staging. There are professionals you can hire to set the most appealing scene with your furniture and accessories, but if you prefer a DIY approach, we recommend giving particular attention to the dining room. Nothing represents family life like a dinner table, so setting a beautiful scene is an effective strategy.