You'll find us prepared to ensure the success of your new purchase.
Finding a great real estate lawyer is often about more than just having a person to draw up your closing documents. In fact, a great real estate attorney is one who can answer any of your questions during the process, so you feel confident you can make informed decisions and that your transaction will go well.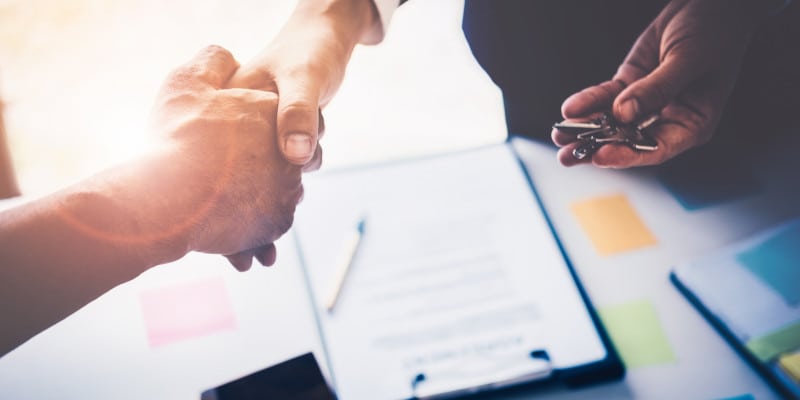 At Bright Law, PLLC we understand that you not only want to ensure that your real estate purchase will go well, but that all of the details within your documents are correct. We also know that you want the entire transaction to go smoothly from start to finish. That's why we are your preferred real estate lawyers, ready to assist you with your home buying and selling requirements. Whether you need someone to clarify the terms of your agreement or need mobile services that allow you to close on-site, you'll find us prepared to deliver just the solutions you need.
Why You Need a Real Estate Lawyer for Your Closing
A common question that we get asked at Bright Law, PLLC, is whether it is necessary to hire a real estate lawyer when closing on property in Huntersville, North Carolina or elsewhere in the state and what role they fill. There are actually several reasons why you should consider using a real estate lawyer.
First of all, a non-attorney cannot officially handle real estate closings and they do not have the authorization to provide you with their opinions as to title of property, a property's legal status, or either party's legal obligations or rights. They can only present and identify the documents necessary to complete a real estate closing and receive and disburse the closing funds, provided they do not provide any legal guidance or counsel. You are definitely getting a bit short-changed when you take legal guidance out of the equation as you could be in danger of signing documents you do not fully understand and which aren't in your best interests.
Another reason to hire a real estate lawyer is that you can be confident that the real estate contract is prepared following real estate law and protecting your interests. The last thing you want is some fill-in-the-blank form that might not even be acceptable in this state.
Finally, with a real estate lawyer, you are developing an attorney-client relationship and the lawyer is representing you. Some states allow closings by title companies, but the title company is actually an agent for the title underwriter and answers to them, not you. If you want to know that you are getting appropriate representation for your best interests, call on us to be your real estate lawyer.
With many years of experience as a real estate lawyer in the Huntersville, North Carolina area, Trey Bright is knowledgeable about the process of home ownership and all of the details involved in a real estate transaction in North Carolina. Whether you are buying land or your fourth rental property, you'll find us prepared to ensure the success of your new purchase.
If you're looking for a real estate lawyer who is equipped to assist you with every stage of your transaction in the Lake Norman area, contact us at Bright Law, PLLC today to learn more about our services.
---
At Bright Law, PLLC, we can help if you are looking for a real estate lawyer in Huntersville, Cornelius, Concord, Belmont, Waxhaw, Davidson, Charlotte, Mooresville, Denver, or Lake Norman, North Carolina. We serve Mecklenburg, Iredell, Cabarrus, Lincoln, Catawba, Gaston, Union, and Rowan Counties.