Need a real estate lawyer who can ensure the best outcomes for your Charlotte real estate transactions? You need Bright Law, PLLC!
While there are many reasons to engage the services of a lawyer, finding a real estate lawyer to assist you with your purchasing and sales of residential real estate can be tricky. You want an attorney who is honest, one who knows the area of Charlotte, North Carolina, and one who will charge fair prices. Here at Bright Law, PLLC, we are the real estate legal professionals that you've been looking for!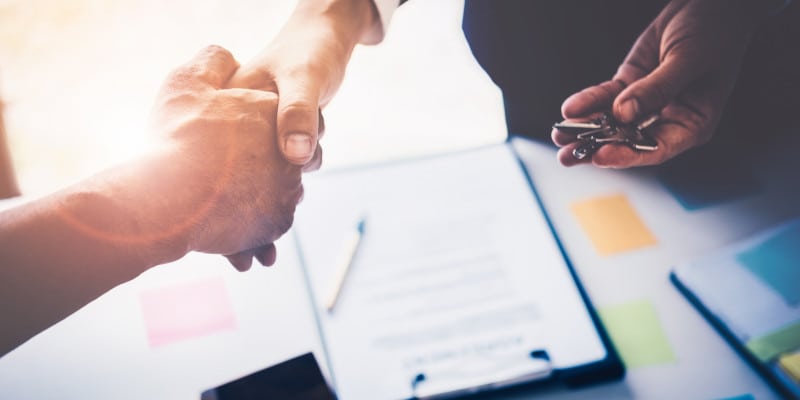 Our real estate lawyer is passionate about his work, and it shows from the first meeting. Engaged and excited, Trey Bright will work tirelessly to be the best real estate lawyer possible for your particular situation. You'll be able to count on his assistance as well as knowledgeable advice when it comes to your real estate transactions, no matter how large or small.
In order to make things more convenient for clients, Bright Law, PLLC has started to use a mobile real estate office for our clients. Rather than hauling all the many, many documents that go along with real estate transactions all over Charlotte, our real estate lawyer is actually able to come to you. From this service alone, we are able to provide help to clients who might otherwise not be able to receive assistance.
It's important to choose the right real estate lawyer for your situation.
Nice, efficient, & very professional.
"I would highly recommend this firm. The staff made the experience very nice, efficient, & very professional. We felt well protected, professionally advised & directed. He made the home closing extremely simplified & understandable. I will continue use this firm as the need arises."
★★★★★ Denise Clay
Here at Bright Law, PLLC, we want to be your real estate lawyer! We can help ensure that nothing goes awry in terms of legality when it comes to your real estate transactions. If you have questions, we would love to give you the answers! Contact us today!
---
At Bright Law, PLLC, we can help if you are looking for a real estate lawyer in Huntersville, Cornelius, Concord, Belmont, Waxhaw, Davidson, Charlotte, Mooresville, Denver, or Lake Norman, North Carolina. We serve Mecklenburg, Iredell, Cabarrus, Lincoln, Catawba, Gaston, Union, and Rowan Counties.